About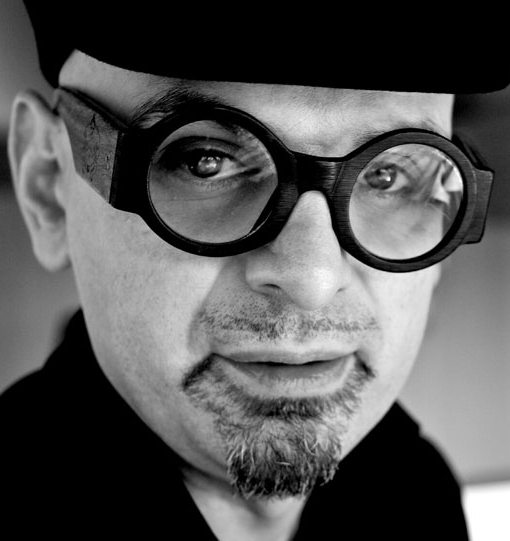 José Castro (1971, Galicia, Spain), who graduated in Men's wear at the prestigious Royal College of Art, London, and a member of the Fédération Française de Couture. He collaborated with Alexander McQueen for Givenchy, was the Artistic Director of Miró Jeans and one of the designers of the innovative company Desigual. He has presented his brand, Jose Castro Barcelona, shows in three occasions at the Carrousel de Louvre, Paris, as well as at the Palais Omnisports de Paris Bercy, and at Cibeles Madrid fashion week.

His collections: Dead Bord, Noitulove, Blu Sky, Redrum and Aurora have allowed him to receive acclaim for his work with volume and texture and the creation of the colour Rosa Castro. He has received various awards such as the Royal College of Art Society Prize for Innovation, Creativity and Presentation (2000), the Barcelona es Moda prize for best professional (2007-8), the Marie Claire Novel Designer prize (2008-09) and the L'Oréal Best SS 2010 collection award for Aurora.

His garments have adorned celebrities from Whoopi Goldberg, Beth Ditto and Paz Vega to Sarah Jessica Parker in Sex and the City: The Movie. Magazines such as Vogue, Telva, Marie Claire, Yo Dona, WWD, View, Dazed & Confused, Wound, Encens and so on have published and discussed his work and career.

The Jose Castro studio first appeared in 2004 in the semi-industrial area of 22@, Barcelona. The project, created by the designer himself and running parallel to his own line of clothing, was created as a multidisciplinary space to work on freelance projects for various companies and product types.

The studio's output has covered men's, women's and children's collections in recent years, both in the form of one-off projects as well as on-going work. One example of the latter is Desigual, for whom capsule projects are created biannually. It also works with leather goods, bags and accessories and conducts trend studies for the Spanish Tanners Association.

The staff are made up of a young, creative and professional team with experience in the world of sales. They have a global vision and a versatile, multipurpose philosophy.